Your Family Deserves Healthy Smiles

Allen Dentistry is on the leading edge of reconstructive and cosmetic dental techniques in Allen to keep your smile in top shape.

We are a state-of-the-art family dental practice that is passionate about treating your smile in Allen, TX. Our experienced dentist, Dr. Justin Nylander, along with our caring dental support staff can provide a full scope of dental services including general, cosmetic and implant dentistry. Whether we are helping you maintain the health of your teeth and gums or redesigning your entire smile, you can trust Allen Dentistry to provide conservative, comprehensive and caring dental treatment at all times.

Your Dentist in Allen, Texas, & Surrounding Areas
We offer a full range of dental services
There are many different reasons that a dental emergency can occur. To all residents of Allen, Texas, and those in the surrounding areas, it does not matter what happened, an emergency is an emergency, and we are here to help you! Give us a call today!
He was born in Ft. Benning, Georgia. He was raised in a military family so much of his life was spent moving. Dr. Nylander claims Texas as home as he graduated from high school on Ft. Sam Houston in San Antonio Texas. After high school, he graduated from Oregon State University with a Bachelor of Science degree. Dr. Nylander attended dental school at the Arizona School of Dentistry and Oral Health.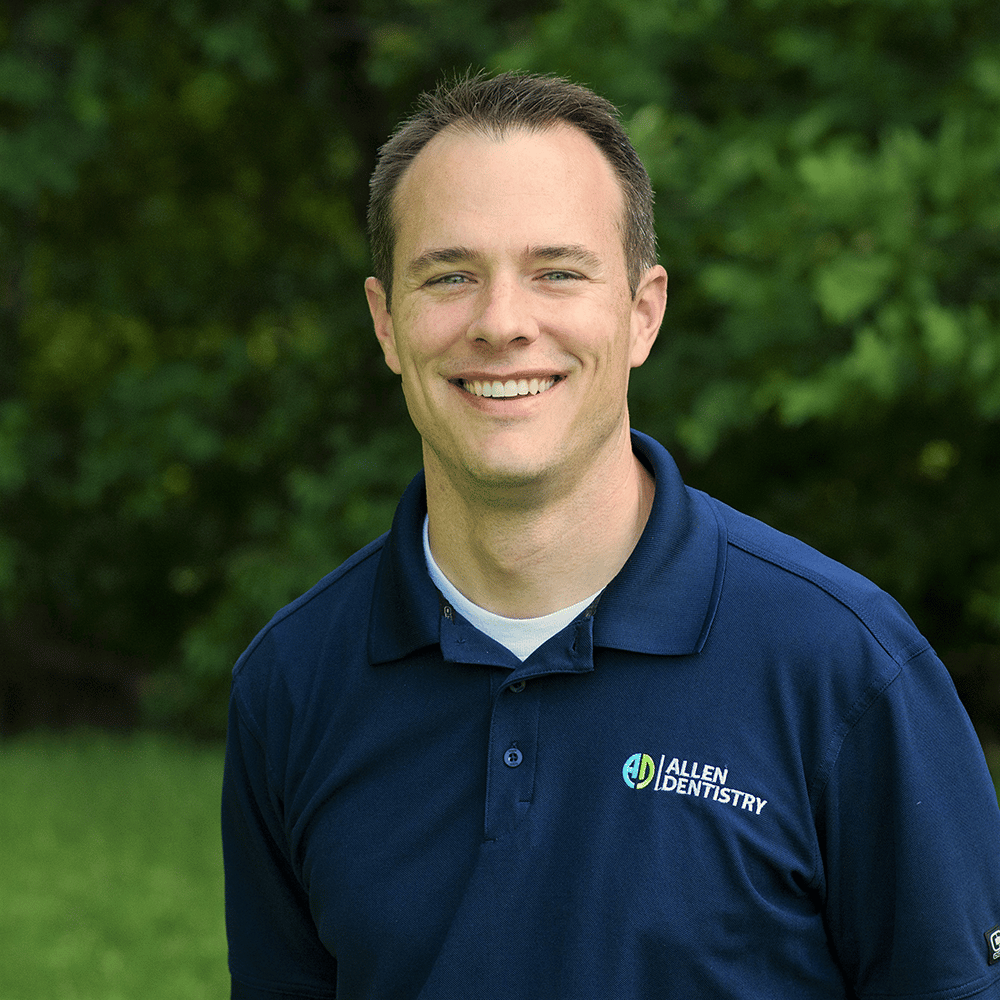 I've been going to Allen Dentistry for a few years and couldn't be more satisfied. The service is great, the people are very friendly, and Dr. Nylander is very skilled and couldn't be more honest in his dental care. Even when I had a last minute dental issue right before leaving for a business trip, they were able to get me in first thing that Monday morning and provide the care needed so that I could still travel without worry that afternoon. Very satisfied with my experiences here.
Best dental care around! Dr. Nylander is very nice and explains everything very thoroughly! He takes his time! Atmosphere was very relaxing. I will always come to Allen Dentistry for my dental needs!
Always a great experience with friendly staff, reminders and smiles. I have been going here for years. Competent, professional and reasonably priced..... not real sure what else you would want. Let him be your dentist and you will not be disappointed.