Advanced Comfort
Our mission is to provide conservative, comprehensive and caring dental treatment to our valued patients in Allen, Fairview, Lucas and Parker, TX. We are a unique dental practice that offers modern dentistry with a gentle, personalized approach. While we are experts at treating your smile, we never lose sight of the importance of treating the patient behind the smile. That's why we have equipped our office environment and staff to provide a dental experience that is comfortable, convenient and highly rewarding.
Get to know us by exploring the following links about Allen Dentistry. It is important that you feel confident in your family dentist, so please feel free to ask us further questions about our practice or schedule a time to meet with Dr. Nylander.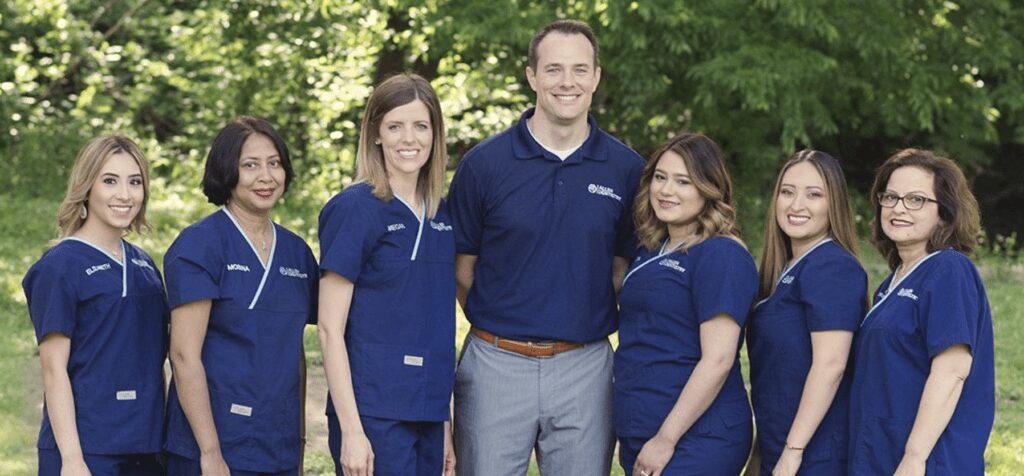 Advanced Technology
One thing that we pride ourselves on here at Allen Dentistry is being completely up to date with the latest technology. The technology we use has made it possible for us to detect dental issues earlier and help you avoid more extensive procedures. We have a variety of technological instruments that we can use during different dental procedures. Some of these include: 
Intraoral Cameras
Digital X-rays
Isolite 
Doctor Magnification
Zoom!
Entertainment
You can read more about these different technologies on our technology page, but each one has the power to benefit you and your family highly. Each piece of technology is designed with the patient in mind. It will make your visit to our dental office more efficient, more relaxing, more reliable, and it can drastically reduce any potential pain you could feel. If you have any questions about the different technologies we use, do not hesitate to reach out! We are here to help you and make the dental experience that much more enjoyable! 
Relax and Enjoy Your Visit!
From the moment you walk through our doors, you can expect to receive personalized care using the latest modern dentistry techniques. By providing amenities such as flat screen TV's and kids prizes along with minimally invasive treatment techniques, we can make every member of your family feel at ease. In addition to our relentless pursuit to keep you comfortable, our practice also participates in disciplined infection control measures to ensure you receive dental care in the safest environment possible.
At Allen Dentistry, we do our best to remove any obstacle that is keeping you from getting the top quality dental care you deserve. From our extended hours and easy financing plans to sedation dentistry and same day treatment, you can trust Allen Dentistry to meet your family's needs with excellence. To learn more about our family dental practice or to schedule an appointment, please contact us today.