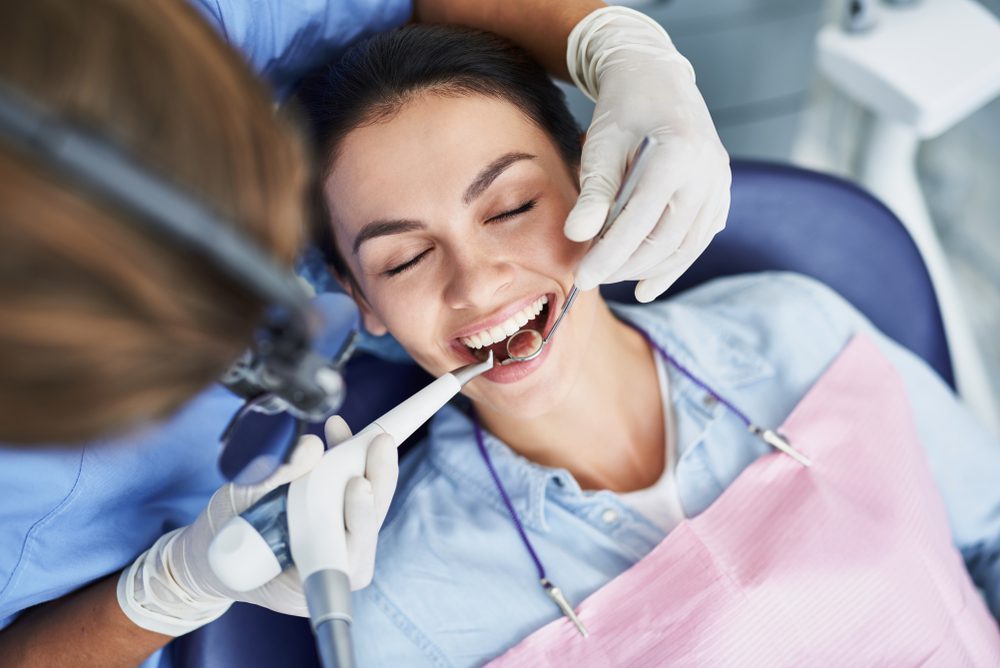 What is General Dentistry, and What Does it Entail?
General dentistry plays a considerable role in maintaining the health of your teeth and mouth. It is the branch of dentistry dedicated to preventing and treating problems related to the teeth and issues such as gum disease, degeneration of supporting tissues, enamel erosion, and other issues.
The General Dentistry Services We Provide
As a general dentist, Dr. Justin Nylander provides routine care such as:
Attending regular dental cleanings and checkups is vital to ensuring the overall health of your teeth and gums. Not only are these appointments essential for catching any potential problems early, such as cavities or gum disease, but they also provide the perfect opportunity for professional deep cleaning and removing the tartar that at-home brushing can't reach. And don't worry if it's been a while since your last appointment – catching up on maintenance is always quickly accomplished! We are always here to answer any questions about maintaining excellent oral hygiene over time.
When it comes to maintaining your oral health, dental fillings are an essential tool! Fillings serve to repair minor issues in your teeth, such as small cracks or cavities. Getting a filling may sound daunting, but they're quick and relatively painless. And we are here to ensure it's the most enjoyable experience possible!
Dental crowns are often integral to restoring your teeth to their full functionality before any damage they may have sustained. Crowns, also called caps, cover a damaged tooth and protect it from further harm. Dental crowns help repair existing damage, but we can also use them for cosmetic reasons to give you that perfect smile you so desire. Our highly skilled technicians use cutting-edge technology to craft custom crowns for each patient's needs. We strive to ensure that all patients feel comfortable and have peace of mind when choosing us for their dental restoration needs. With us on your side, you can rest assured that your oral health is in good hands.
Having a tooth extraction can seem intimidating, but there's no need to worry! Tooth extractions involve the removal of a tooth from its socket and are used to treat several problems, such as fractures or decay. After a detailed examination, Dr. Nylander and his team can help determine whether an extraction may benefit your oral health. We will go through all the steps before the extraction to ensure that it is done carefully and comfortably. If you have any concerns or questions about an upcoming extraction procedure, don't hesitate to share them with us. With the proper care and consideration, you can have peace of mind and get the best outcome for your oral health.
Root canals have gotten a bad reputation over the years, but modern root canal treatments are not only more comfortable than ever before but far more successful in saving a decayed or infected tooth. So don't listen to the old rumors–root canals don't have to be scary or uncomfortable! A root canal provides incredible comfort and relief with minimal downtime when done correctly. And while the recovery period is more extended than other treatments like fillings, it's nothing to be afraid of. With careful aftercare and regular checkups at our office, you can ensure that your root canal treatment is long-lasting.
Ask us about our cosmetic and sedation dentistry services, including teeth whitening and veneers – everything you need for a fantastic smile! Regular appointments with your general dentist are vital to preventing issues from arising in the future! And a key component of general dentistry is providing education on proper oral hygiene routines so our patients can maintain their smiles for years to come.
Quality General Dentistry in Allen, Texas
At Allen Dentistry, we strive to provide quality general dentistry services for our patients in the Allen, Texas, area. We understand that everyone's needs are different and have a range of treatments available to accommodate all of your oral health requirements. We are here to help!